SALO, Finland – Evondos, Europe's leading provider of automated medication dispensing services, is commemorating a significant milestone this year as its Salo factory reaches its 10th anniversary. During this time, the factory has evolved and grown significantly, with a strong emphasis on quality, development, and environmental sustainability. Factory Director Pekka Kytösaho has played a pioneering role in advancing Finnish health technology.
Growth and Operational Development
The Evondos production was established in April 2013. Initially, Factory Director Kytösaho was tasked with setting up the production, and in the beginning, he was the only employee, cleaning, planning, and preparing for production. By the end of 2013, the factory received its first order, which practically demonstrated the functionality of the factory's processes. As Kytösaho puts it, "The journey has been fantastic and unique, especially when starting from a completely blank slate. Along the way, we have encountered various obstacles, but we have overcome them through collaboration."
The efficiency of Evondos' production has been continuously improved. Currently, the manufacturing time for a single automated medication dispensing robot is less than half of what it was in 2014. The factory's production volumes have multiplied over the years. With increasing demand, the facilities in the Salo factory have expanded significantly. Kytösaho started operations in 540 square metres of space that originally belonged to the former companies Salora and later Nokia. Since then, the production facilities have tripled in size, and the next expansion is already being planned. The factory, which initially began with a team of a few individuals, now employs around 90 production professionals.
Investment in Quality, Development, and Sustainability
Evondos is committed to environmental awareness and sustainable development. A significant part of the operation involves the maintenance and refurbishment of devices returned by customers. If refurbishment is not possible, usable parts are salvaged, and the rest is recycled. In the process, metals and plastics are separated and reintroduced into circulation. Considering the environmental impact is an integral part of Evondos' operations.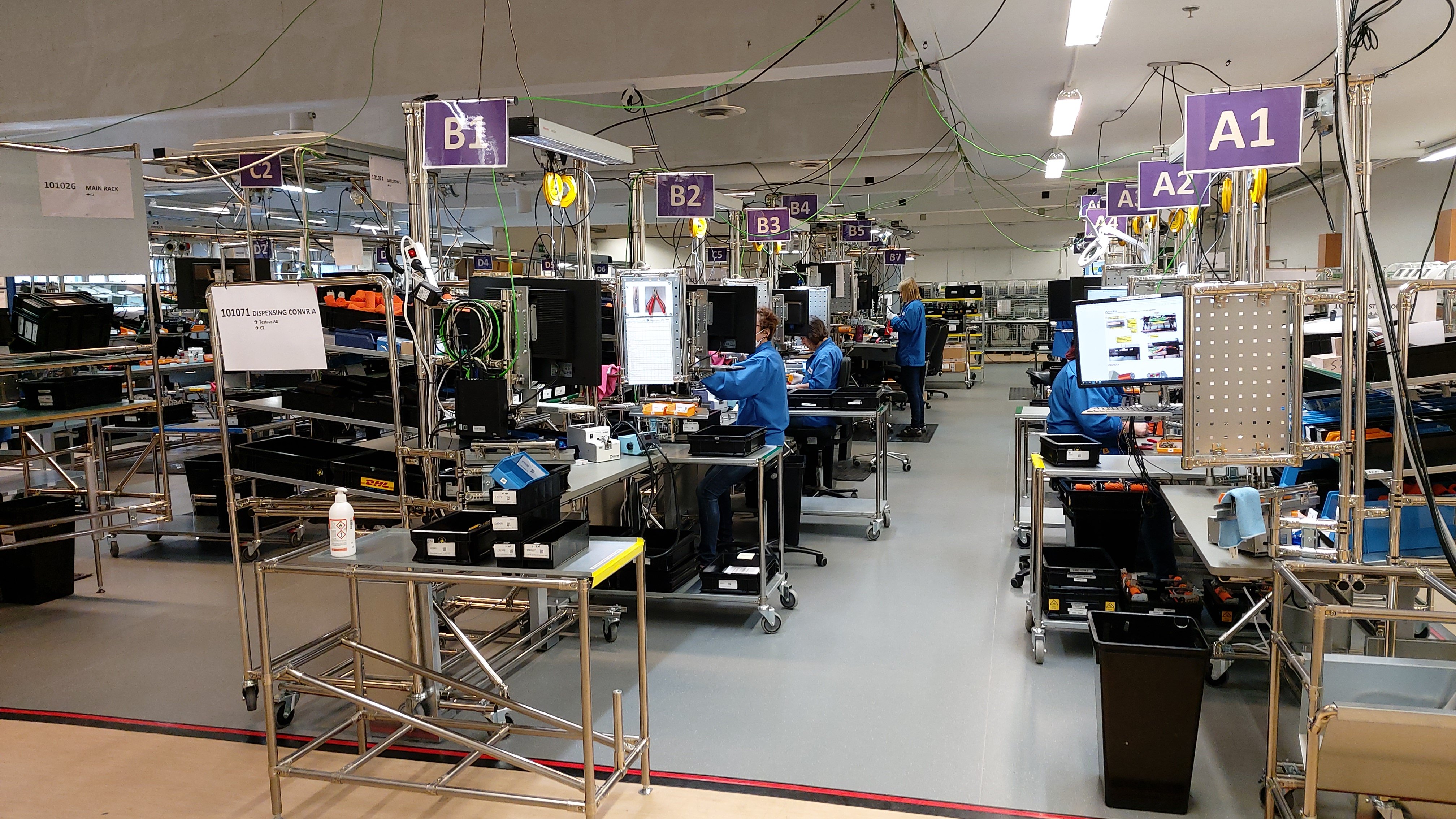 "Product development actually resides in production," says Pekka Kytösaho. Evondos' product development takes place in the same building as production. This creates a productive environment where mutual development and shared ideation thrive. It is easier and faster to improve a product when its functionality can be tested immediately.
"Our in-house production is a unique competitive advantage in the medication dispensing field, and the Salo factory is an important showcase for us," says Eetu Koski, CEO of Evondos Group. He continues, "Congratulations to Pekka on the factory's 10th anniversary. It's great to see how our growth has generated expertise, competitiveness, and well-being in Finland, as well as the need for further production expansion - to meet customers' growing demand for our specialized welfare technology."
For more information:
Mikko Hyle, Marketing Director
Phone: +358 40 700 6897
Evondos Group
Evondos Group is Europe's leading provider of automated medication dispensing services. Evondos' unique medication dispensing service offers significant quality and cost benefits to professional home care organizations. The service ensures that home care clients receive the correct medication at the right time and in the appropriate dosage automatically, improving medication management quality and supporting independent living at home. In early 2023, Evondos acquired Medido, a Dutch provider of medication dispensing services in the Netherlands, Norway, Sweden, and Denmark. Evondos Group employs today a total of 300 professionals in the Nordic countries and the Netherlands, serving tens of thousands of users daily. The headquarters of Evondos Group is located in Helsinki, with the majority of its operations and production facilities in Salo.